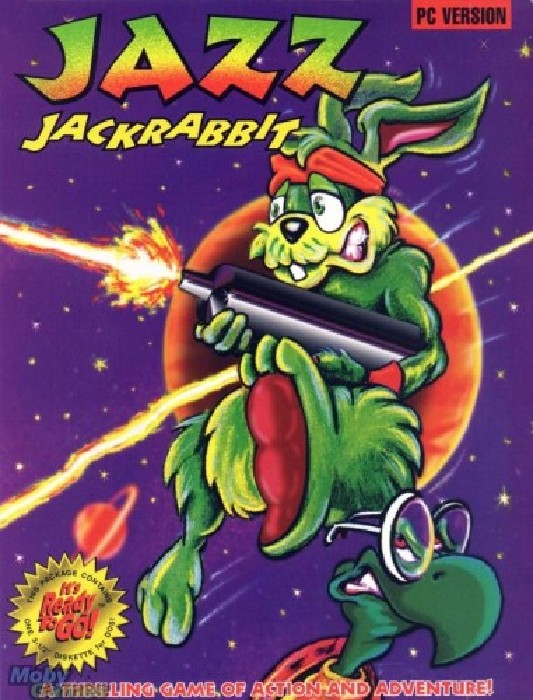 Jazz Jackrabbit: A forgotten video game character
For some time I had waited for my opportunity to review games, and over the course of the last few months I have finally received a couple of opportunities. Of course, these websites are not household names like Game Informer, IGN or GameSpot, but that doesn't matter to me. What matters to me is that I can provide legitimate content for gamers to read and hopefully appreciate. I did the best that I could to make these game reviews worthwhile and I hope that the readers of this blog will find these articles helpful, informative and entertaining. You can click on the links below to take you to the reviews.
RetroLayer.com
Microleague Baseball 4
BurgerTime
Spoils of War
Command & Conquer
Titus the Fox: To Marrakech and Back
Jazz Jackrabbit
Game-Inspector
Angry Birds Rio
Bomb It
I have to say that so far my experiences in reviewing these classic games has been nothing short of fascinating. I haven't just been given the opportunity to review games, but rather to go back in time to points in gaming history that I was never previously familiar with at all. Most of these reviews that you see on the list refer back to the late 1980's to mid/late 1990's when these games saw their golden days, so to speak. Of course, only hardcore gaming historians and enthusiasts vividly remember these games, and honestly, it's a shame how gamers of today don't take the time to go back and play at least some of these classics. To get the full essence of what makes a video game what it is, you must have a general idea of what your gameplay mechanics are going to be. These vintage games do just that.
The latter two articles are reviews on flash games. Angry Birds is obviously a blockbuster hit mobile game that has found its way to social media outlets in some form, and here I give you the scoop on how Angry Birds Rio plays. As I mentioned before with flash games, the simplicity of these games is sometimes the best way to go and you don't need to do much to engage in the gaming experience. I recommend playing flash games like Angry Birds Rio if you are looking for a quick challenge.
I certainly hope to acquire more opportunities to review games in the future because this would just serve as another step towards getting my foot in the door of the Video Game Industry. Gaming journalists have a place in the industry and the best gaming journalists provide their honest views on games. It's definitely challenging to come up with the right words to put down in a single review, but it's well worth it. Part of the fun of being a writer in general is to challenge yourself with the words you put down.
Feel free to check out these links at any time. I will most likely post these links on the About Me page of the blog as well.